Direcht Restore
A Digital RESTORE2™ Application
Direcht Restore is a highly effective deterioration monitoring and escalation application to be used in Care and Nursing Homes, as well as Domiciliary care.
Multi-device
Web and tablet (iPad and Android) based
In partnership with West Hampshire CCG, pioneers of the paper RESTORE2™
Compliance: GDPR and Data Privacy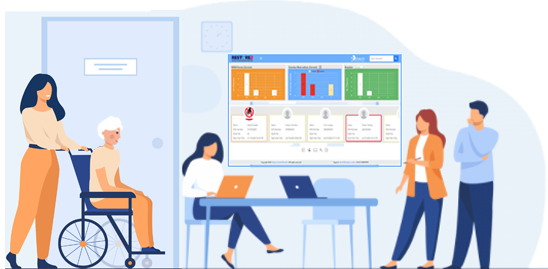 DIRECHT RESTORE KEY FEATURES
The digital version is an advanced, full-version implementation of the paper RESTORE2™ and gives the flexibility to the carers to monitor the physical health of the residents' completely. It also captures clinical history and normal reference ranges of the resident along with other critical parameters.
Soft Signs

Includes COVID-19 symptoms along with other core soft signs, which is simple to use.

Vital Signs (NEWS)

Monitors and captures the trend of the National Early Warning Score (NEWS2) for both routine and escalation vitals.

SBARD

Empowers the carers by equipping them with structuring their communications with healthcare professionals.

Medical Emergency

Assists in acting and escalating promptly in case of an emergency.

Escalation Settings

Customise the escalation matrix in case of any breach according to your care home needs.

Analytics

Powerful analytics and reporting of the NEWS scores for individual and all the residents' in the care home.
Book a Demo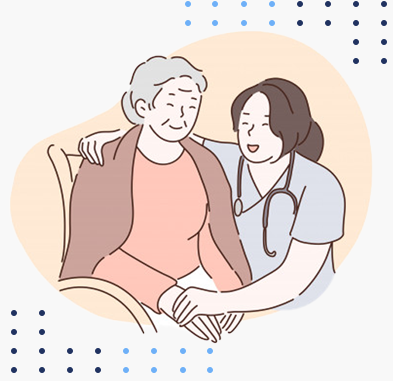 DIRECHT PRODUCTS
Direcht Restore
Direcht Data Modelling tool
Direcht Talk
Direcht Community Midwifery
Direcht Appointment
Direcht Community Physiotherapy
Our Direcht Restore application is a highly effective deterioration monitoring and escalation tool that provides critical overdue and breach alerting for Vital Signs thus increasing compliance and assisting in enhancing quality of care. Soft Signs includes COVID-19 symptoms, which is simple to use.
For further information please visit our company website https://sidqam.co.uk
ACCESS
Intuitive dashboard, easy and simple monitoring of the physical health condition of the elderly and home-care population.
COST EFFECTIVE
Reduces ambulance call outs, and costs of hospitalisation and deaths in hospitals. Minimal risk of missing any recorded data
COMPLIANCE
Increased compliance by automating the escalation workflows and an aide memoire to the staff managing increasing workloads while maintaining high quality care.
EMPOWER
Provides guidance to contact the relevant healthcare providers depending on the NEWS score while communicating with Ambulance, GP, telehealth and other healthcare teams.
STANDARDS
ISO 13606, SNOMED CT, and HL7 FHIR standards used. Also uses various clinical protocols such as Dementia pain scale, and NEWS2 scoring.
DATA SECURITY
Data entered are encrypted, saved on highly secured servers and follow the GDPR compliance.